Mission
The mission of the Annunciation Catholic School Athletic Program is to provide a positive and supportive environment that offers students in grades 5-8 the opportunity to enjoy the experiences of athletic competition, and to develop the skills necessary to participate in competitive sports while enriching the educational and personal experience of our athletes.
Philosophy
Annunciation Catholic School believes that athletics are an essential component to the school's academic program. The athletic program offers unique opportunities outside the classroom to promote self-discipline, improved self-image and encourage a healthy sense of competition. The development of these principles leads to athletic and academic success and promotes character development that supports person, social, and career success later in life. The ultimate objective of the program is for the athletes to improve their skills while learning sportsmanship and having fun.
Annunciation Catholic School is a member of the Catholic Youth Athletic Association, Diocese of Phoenix. Click the link to view the C.Y.A.A handbook.
Athletic fee of $150 per student, per sport will be charged to the family Smart Tuition account.
All student athletes and their parents are required to read the sports handbook and submit the required athletic forms which include the permission and medical release forms to the school office.
Boys Grades 5-8
Football (Fall)
Cross Country (Fall)
Basketball (Winter)
Baseball (Spring)
Girls Grades 5-8
Volleyball (Fall)
Cross Country (Fall)
Softball (Winter)
Basketball (Spring)
***SEE REQUIRED ATHLETIC FORMS BELOW, DOWNLOAD AND PRINT
Girls Team Accomplishments:
2018 - 1st place, CYAA Small Schools 7th/8th Grade Girls Volleyball Tournament Championship
2017 - 3rd place, CYAA Small Schools Girls 7th/8th Grade Volleyball Tournament Championship.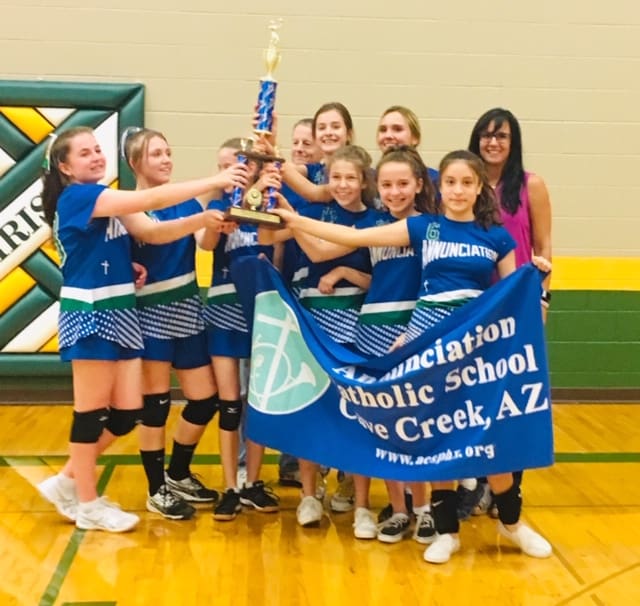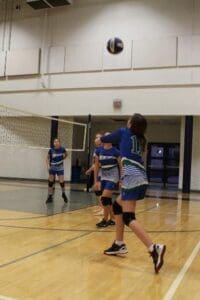 Boys Team Accomplishments:
2021 - 2nd place CYAA Small Schools 8th Grade Boys Basketball Tournament
2019 - 3rd place, CYAA Small Schools Boys Soccer Tournament
2017 - 2nd place, CYAA Small Schools 7th/8th Grade Boys Basketball Tournament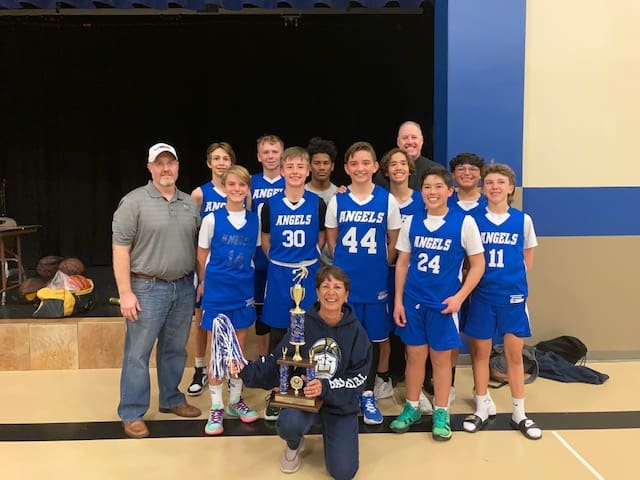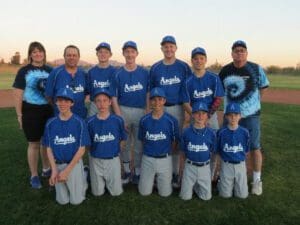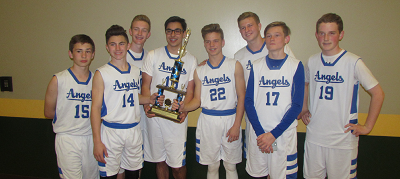 For questions regarding the program, contact our Athletics Director, Keli McCann at athletics@acsphx.org